Declaration of Unity

This we owe to A.A.'s future; to place

our common welfare first; to keep our

fellowship united. For on A.A. unity

depend our lives, and the lives of those

to come.

The WWW.CMIGAA.ORG Web Site

 is an online Public Information presence for the Chiang Mai, Thailand area.Our desire is to provide accurate information

 about A.A. and the business 

of the CMIG; to foster 

participation of members, 

groups and committees in

 service, and events sponsored in CMIG area.

DISCLAIMER

This page is neither endorsed nor approved by Alcoholics Anonymous World Services Inc. It is provided solely by the Chiang Mai International Group of Alcoholics Anonymous as part of its 12 Step work in reaching out to the alcoholic who still suffers. Some of the items on this page were originally published by AA World Services, but do not assume that this implies continued approval by the General Service Conference for their use in these pages. Alcoholics Anonymous®, AA®, and The Big Book® are registered trademarks of Alcoholics Anonymous World Services, Inc. The Grapevine® and AA Grapevine® are registered trademarks of The AA Grapevine, Inc.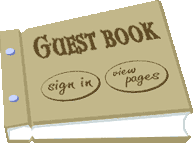 THIS WEBSITE WAS CREATED AND PUBLISHED ON AUGUST 14, 2009

IN A.A. YOU NEVER HAVE TO BE ALONE

Estimates of A.A. Groups and Members

Because A.A. has never attempted to keep formal membership lists, it is extremely difficult to obtain completely accurate figures on total membership at any given time. Some local groups are not listed with the U.S./Canada General Service Office. Others do not provide membership data, thus are not recorded on the G.S.O. computer records. The membership figures listed below are based on reports to the General Service Office as of January 1, 2011, plus an average allowance for groups that have not reported their membership.

There is no practical way of counting members who are not affiliated with a local group.

________________________________________

Estimated A.A. Membership and

Group Information

Groups in U.S.

57,905
Members in U.S

1,279,644
Groups in Canada

4,968
Members in Canada

94,017
Groups Overseas

43,541
Members Overseas

644,948
Internationalists Groups

3
Groups in Correctional Facilities

(U.S./Canada)

1,559
Members in Correctional Facilities

38,938
Lone Members

105
Total Members:

2,057,672
Total Groups:

107,976
INTERNATIONALISTS (SEAGOING A.A.s)

Approximately three A.A. groups meet aboard naval or merchant marine ships on sea duty. They are known as "A.A. Internationalists." General Service Office staff members correspond with these members and make it possible for them to correspond with each other. Internationalists have been responsible for starting and encouraging local A.A. groups in many ports.

LONERS

Some 105 men and women living in isolated areas throughout the world (or in areas where it has not been possible to form a local group) are listed at the General Service Office as Lone Members. Many achieved sobriety solely through study of A.A. literature. They correspond with G.S.O. and with their counterparts in other sections of the world. In a number of cases, notably U.S. military installations overseas, Loners have been responsible for establishing local groups.

ON EACH PAGE PLEASE SCROLL TO THE BOTTOM OF THE PAGE TO READ ALL THE INFORMATION.

MENU - CLICK ON THE TITLE TO GO TO THE PAGE

WELCOME TO CHIANG MAI INTERNATIONAL GROUP

​For Further Assistance

 Please contact:

brettjamesthornton@gmail.com

JOIN OUR ONLINE FORUM ON THE LINE APP TO BE KEPT ABREAST OR LOCATION, DIRECTIONS OR CHANGES IN MEETNG TIMES, TO LOG INTO OUR LINE APP TYPE IN SEARCH "Beyond CMIG" AND JOIN OUR LINE APP. AT PRESENT WE HAVE 10+ACTIVE MEMBERS WHO WILL ANSWER YOUR QUESTIONS.

CMIG AA FACE TO FACE MEETINGS 

All Saints Church - Chiang Mai - Click Link below for Location and Directions 

Tuesdays (Brett / David) 6.30 to 7.30 pm

Fridays (Yehya) 6.30 to 7.30 pm 

**** PLEASE PARK IN SIDE SOI / ALLEY NOT IN FRONT OF THE CHURCH ******

========================================================

SATURDAY ZOOM MEETING WILL CONTINUE AS SCHEDULED

IF YOU WANT TO JOIN OUR MEETINGS PLEASE CLICK ON THE LINK AND IT WILL ASK YOU FOR THE PASSWORD

Join Zoom Meeting:

Meeting ID: 926 241 7206

Password: CMIGAA

This will be the same link and meeting ID for all future meetings so no need for daily emails to be sent. 

_____________________________________________________________

Times listed are in Thailand Time. 

Day               Time                 Chair                 Screensharer

------------------------------------------------------------------------------------------------------

Saturday       930am               Jon                    Darren  

_____________________________________________________________

WHILE WE ARE MEETING ON ZOOM YOU CAN DONATE TO 7TH TRADITION VIA VENMO AND PAYPAL. DETAILS SHARED AT END OF EACH MEETING

( It is necessary for Chairpersons to access meeting using a computer/laptop rather than a tablet or mobile phone, 

so as to see all the participants and in case of emergency. )